No lions, no tigers, just a few bears, but oh my — "Sing" is a rip-roaring, roof-raising, rocking good time.
"Sing" is another film in a growing list of animated movies that contains equal parts kid entertainment and adult-level storyline and depth of character. There's no need to pretend to be a kid in order to enjoy this film — no matter who you are it will speak to you.
The plot is straightforward. A koala bear named Buster Moon (voiced by Matthew McConaughey) owns an aging theater and is experiencing financial difficulty. Moon dreams up a singing competition in order to revitalize the theater and get audience members back in seats. His flyers find their way across the city and a collection of everyday animals, with extraordinary talent, come together to produce a show.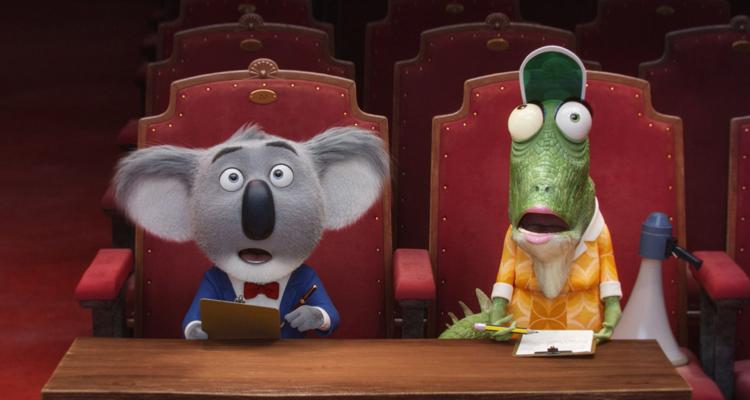 Conflict arises as characters deal with issues of self-doubt and juggling roles at work with roles at home all while chasing their individual dreams. Relationships are tested, friendships are formed and the animals have to work together to accomplish their goals. Sure it's a feel-good cheesy message, but it's one that is always important to remember.
The movie's uplifting message is aided by its collection of excellent music. Dozens of classic pop and rock songs are sprinkled throughout the film. Some are short clips, some are full songs performed by the animated characters. Children will enjoy the music simply because it keeps the film rocking at every turn, and parents will recognize tunes from when they were growing up.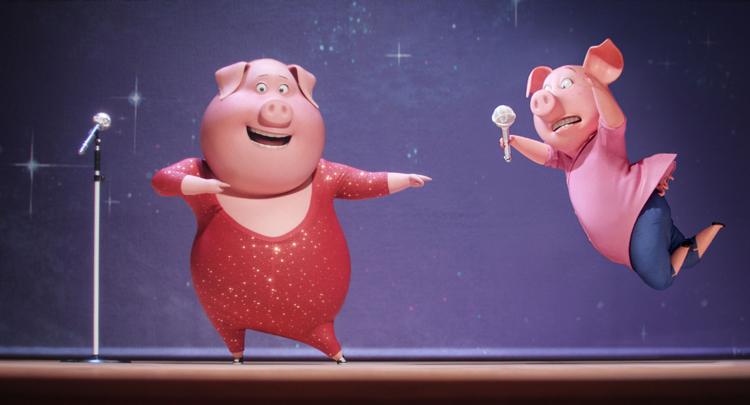 Characters are developed and given a great deal of depth. Even if the struggles of Rosita the pig (voiced by Reese Witherspoon), a stay-at-home mother of more than two dozen piglets, go over the heads of the kids in the theater, many real mothers will recognize the frustrations of the daily routine shown on screen.
Ash (voiced by Scarlett Johansson) is a young porcupine who struggles with the heartbreak of young love. Older kids and teens will sympathize with her sadness as she works to get over a lousy boyfriend who failed to recognize Ash's uniqueness. It's a story we've all seen, but it's given a fresh spin when watching it play out in the life of a rockstar animated porcupine.
Mike (voiced by Seth MacFarlane) is one of the most grown-up characters of the film. He is a mouse who is a struggling musician and can't seem to outrun his vices and gets in trouble with the aforementioned bears because of some Blackjack hustling. It's not exactly a kid-friendly script on its own, but his character arc allows for redemption and a chance to prove himself as a team player. Everyone loves a comeback kid, and when that comeback is coming from the smallest of creatures? Even better.
"Sing" garnered critical acclaim and was nominated for a Golden Globe for Best Motion Picture — Animated, but was beat out by "Zootopia." This is an accurate representation of the quality of the films. "Sing" is fun, great for the whole family and worthy of the nomination, but it is not the best animated film of the year. I will be shocked if this isn't repeated at the Oscars this spring.
But don't let the shortcoming at the Golden Globes deter you from rounding up the family to see "Sing" in a theater near you. Theater speakers enhance the music experience and will leave you jamming out to your favorite tunes long after the credits roll.
As you drive home feel free to unleash your inner animal and just sing, I promise no one will mind.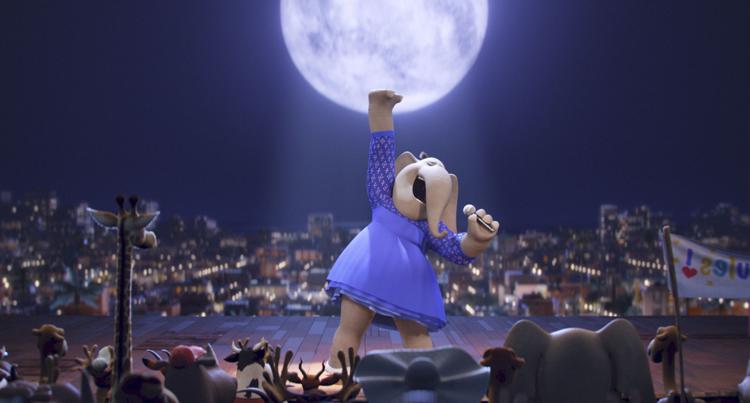 Contact David Dishman at ddishman@mcalesternews.com