Cowboy Denzel Washington — where have you been?
It's time to add gunslinging, officer of the law Denzel to the deep stable of characters Washington is capable of performing. His role as Sam Chisholm in "The Magnificent Seven" has to be one of the most fun yet, and it begs the question, "Why are we just now getting to see cowboy Denzel?"
We've seen crooked-cop Denzel (Training Day), virtuous high school football coach Denzel (Remember the Titans), Civil War Denzel (Glory), American gangster Denzel (American Gangster) and a list of performances as impressive as they are long put on by Washington — but cowboy Denzel is noticeably absent — until now.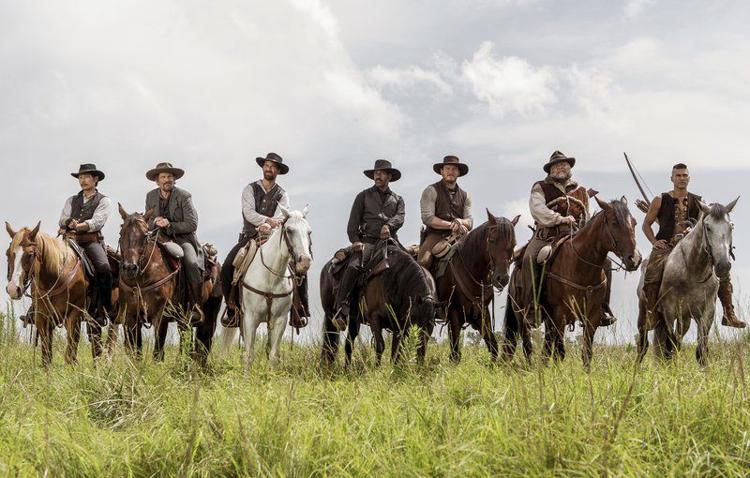 His character Sam Chisholm is the ringleader of the revamped "The Magnificent Seven" directed by Antoine Fuqua. Washington is joined by Chris Pratt, Vincent D'Onofrio, Byung-hun Lee, Manuel Garcia-Rulfo, Martin Sensmeir, and "Training Day" costar Ethan Hawke, to round out the seven deadliest misfits in the old west.
The gang bands together when called upon by Rose Creek resident Emma Cullen (played by Haley Bennett) and the other townspeople as they seek to fight back against the oppressive rule of Bartholomew Bogue (Peter Sarsgaard).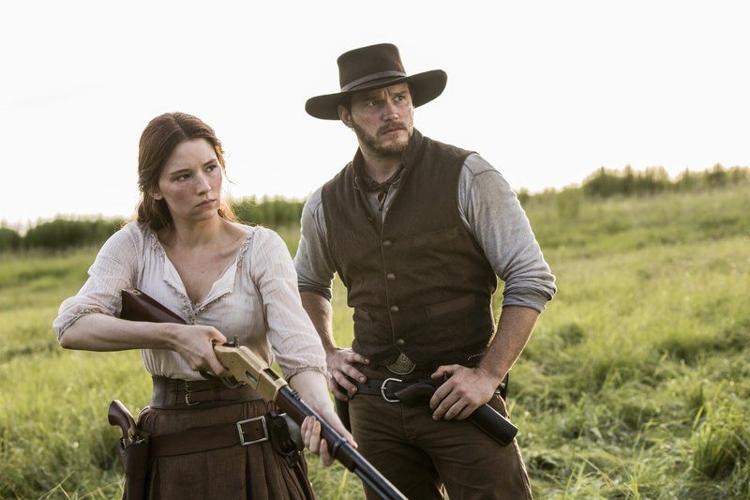 Our seven heroes quickly realize they've likely stepped into a battle they can't win. The odds are too great and death is surely imminent, but potential glory could last forever — the classic setting for a good shoot-em-up western.
And, Washington plays a shoot-em-up cowboy with the best of them.
Decked out from head to toe in black, like Yul Brenner wore in the 1960 original, Chisholm rarely smiles — and never misses. He hunts criminals and outlaws, however, and when dealing with them he commands their respect. He makes friends out of enemies and only enemies with the truly corrupt.
Bogue is one of the truly corrupt. He has no regard for human life and the people of Rose Creek are simply fleas infesting the land he wishes to acquire. Shooting and killing innocent men and women is of no concern to him, and he relishes in the fear his name invokes.
The two are destined to clash. A man who stands for what's right and a man who does everything wrong. The town just ain't big enough for the two of them.
Well, in this case, the seven of Chisholm's men against Bogue's 200.
Heavy gunfire, explosions, jokes, pistol tricks, and drinking. Count on heavy doses of all of this in "The Magnificent Seven." I don't make it a habit to include spoilers but if you've seen the original film you'll have a pretty good idea of what to expect. It's a fun, action-packed adventure film that is a welcome break from the overplayed superhero and sci-fi genre we've gotten so much of this summer.
My one complaint? The music from the original soundtrack doesn't play until the credits. This is like the "Star Wars" theme music showing up only after the film is finished. The song is the most famous part of the original film, and even if you haven't seen it there is a strong chance the tune is a familiar one.
However, waiting to hear the anthem is no reason not to shoot for making it out to see "The Magnificent Seven" this weekend. Pistol-packing Denzel needs you to join his gang —and I wouldn't suggest opposing him.
Contact David Dishman at ddishman@mcalesternews.com