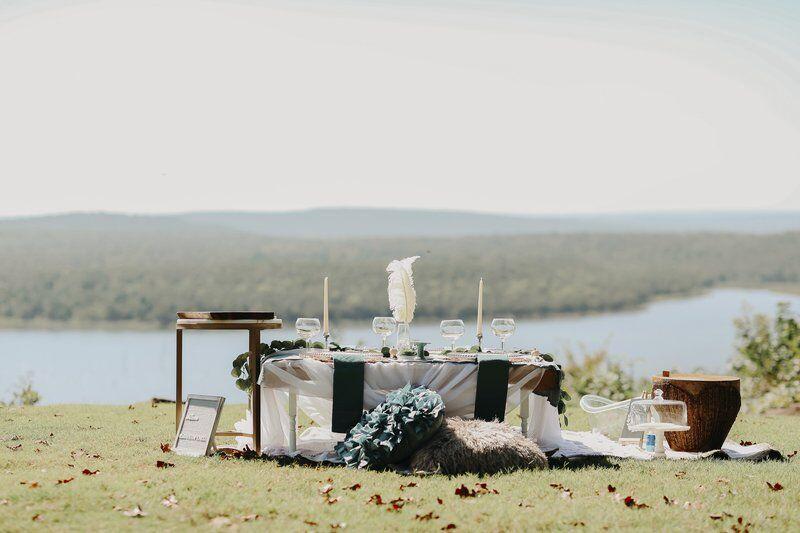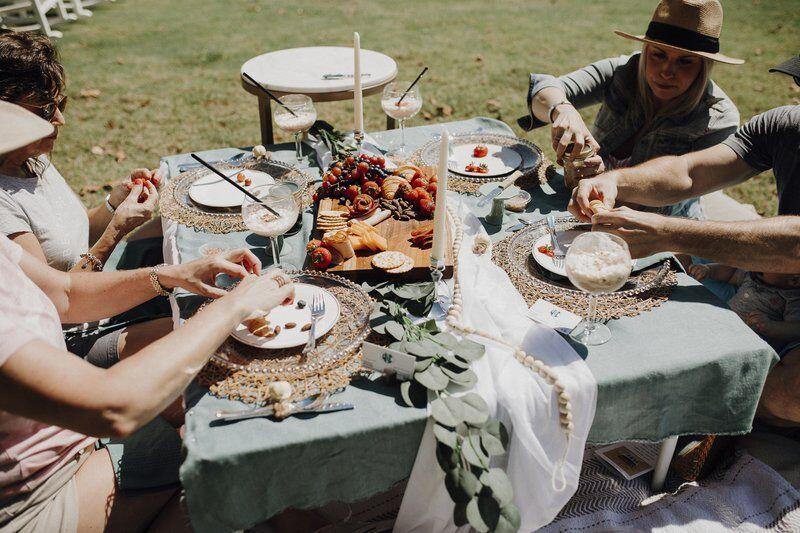 Luxury picnics are the latest trend seen on Tik-Tok and other social media sites and two McIntosh County women catered to that niche as part of their plan to bring more things to do in the area all while supporting local businesses.
Jessica Thomason and Heaven Rogers laid the blanket down for their business, Southern Picnic Co., in July.
"We are moms and we spend a lot of time with our babies and we spend a lot of time together and we were thinking 'We spend all this time together, why don't we just do a business,'" Thomason said.
Thomason said there isn't a lot to do in the area, especially for adults.
"You have to travel 30, 40 minutes to an hour to go and do anything as a couple or to go to an area, or to just go have fun," Thomason said. "So we wanted to bring something to our community where we can also support local business as well."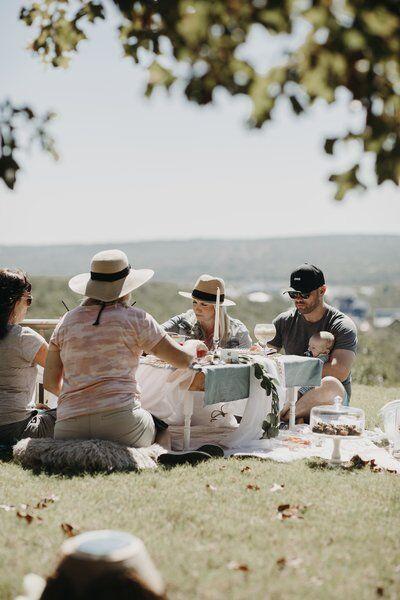 Local area businesses used by Southern Picnic Co. include Woah Nellie Cheesecake, Checotah Perk, Clao's Gifts Vintage & Antiques and Sweet and Honey Boutique in Checotah and Carlton Landing Vacation Rentals.
"We really try to work together because with small businesses its really hard to even get kicked off but if you have a community where you can work together," Thomason said. "When we really work together with those businesses, it just helps everyone else out. You're helping the little man."
Rogers said the two women will go out once a month to visit local businesses.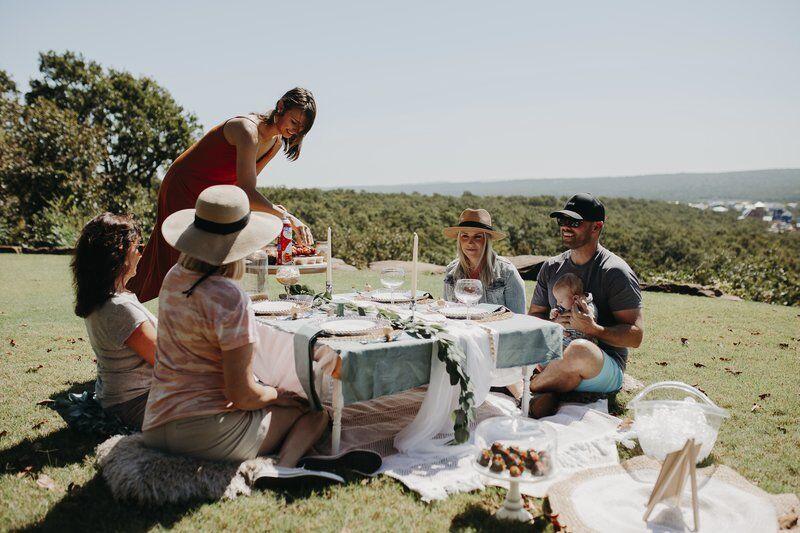 "It's just a time to meet with all the businesses and seeing if there is anything they would like to present to the picnic," Rogers said. "We call it our reach out day."
Rogers said the pair decided on the picnic format because the two women are "very creative."
"It's so much fun just to put it together, we can do it with our babies, and we just enjoy the creativeness," Rogers said.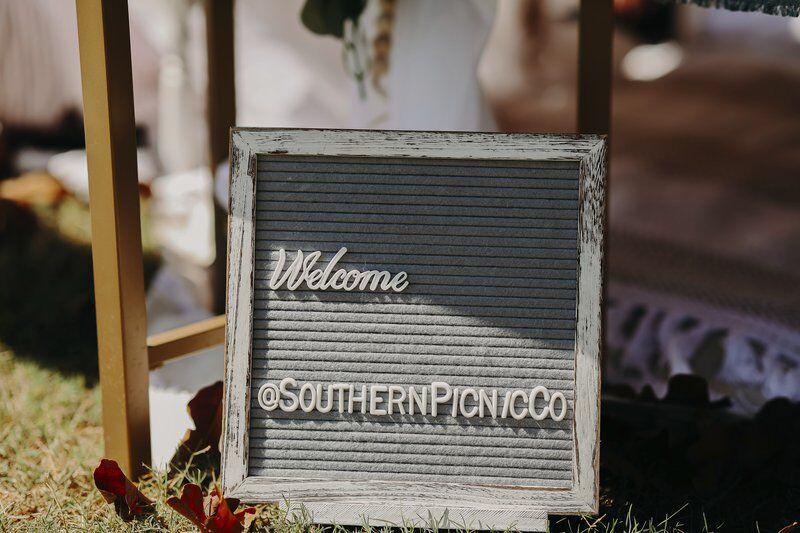 Picnic goers are treated to a charcuterie board filled with fruit, cheeses, and meats.
"We normally try to switch our charcuterie board up," Thomason said. "We try to do two complimentary meats and two complimentary cheeses and then two varieties of seasonal fruits to go with it."
The drink list will include either homebrewed drinks or beverages from Checotah Perk and water.
"We also offer our different desserts from Whoa Nellie Cheesecake," Thomason said. "She always whips us up something amazing."
Both women said their favorite item on their menu are the desserts they offer.
"Mine is the cheesecake tacos, those are my absolute favorite, they just melt in your mouth," Rogers said.
Thomason said her favorite was the Oreo cheesecake.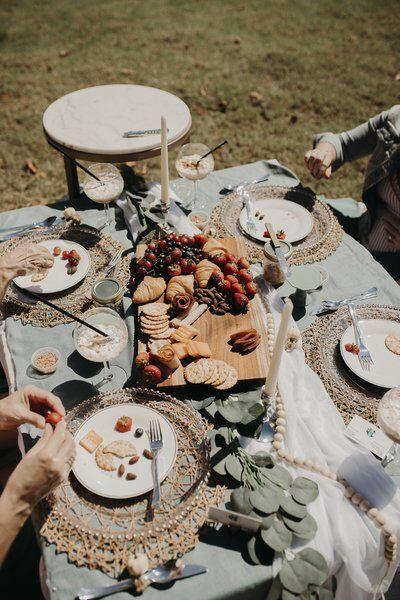 "You really can't go wrong with dessert at all," Thomason said.
Customers can pick from a number of locations around the Eufaula area like Sunset Heights, Leisure Heights, Carlton Landing Lookout, and Eufaula State Park.
Tulsa locations include The Gathering Place, Woodward Park, and Gilcrease Gardens.
"We love everyone of them," Roger said.
The Instagrammable picnics can also be held anywhere with public lands or on private property with written permission from the landowners.
A two-person picnic with no food costs $75. A two-person picnic with food is $125. Additional persons cost $25.
Packages for anniversaries, birthdays, engagements, and other celebrations start at $165 for two and $25 for each additional person.
"We go from one person to 14," Thomason said with the company constantly working to add to the maximum number.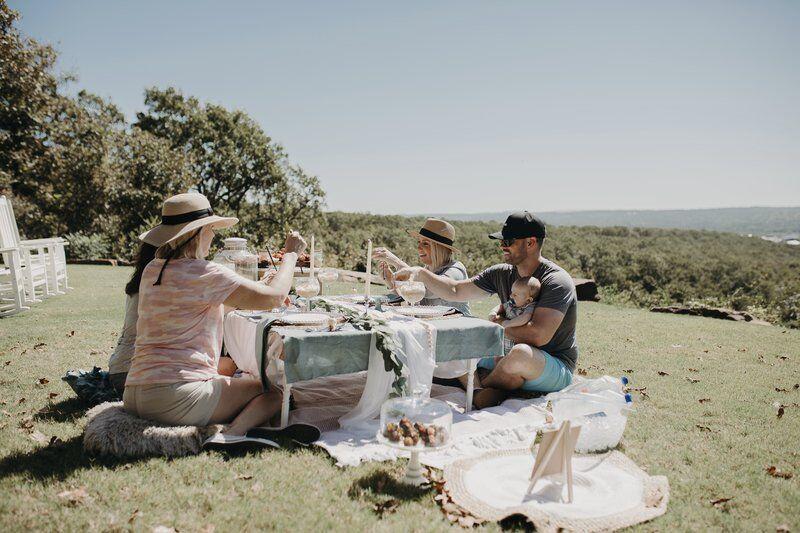 "We just want to expand and do the most that we can for our community," Thomason said.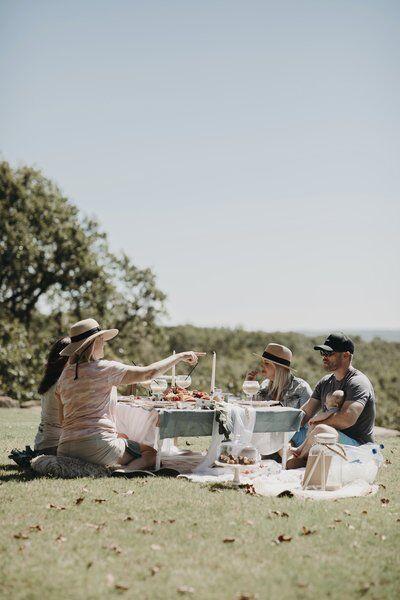 "All of our sets are unique to each individual," Rogers said.
Accommodations can be made for the elderly and disabled individuals.
On top of picnics, the business also offers door drop baskets for $50 for a small or $100 for a large with a 0.50 cent per mile delivery fee outside of the Eufaula and Checotah area. Within the area is a $3 flat delivery fee.
The pair also offer luxury sleepovers at a price of $60 per tent setup.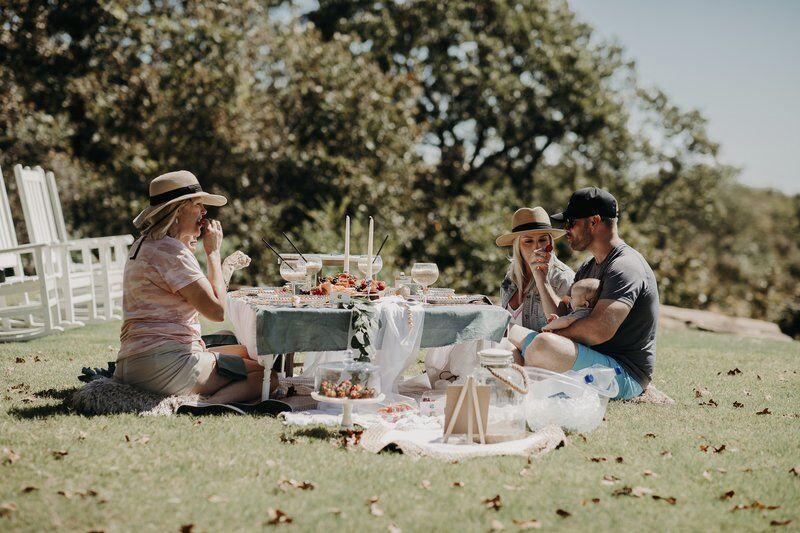 "Our business is based around family and local business," Rogers said. "So, we're able to support as many mothers and fathers that we can with it and we have so much fun. I feel like it's just a great time every time that people come out."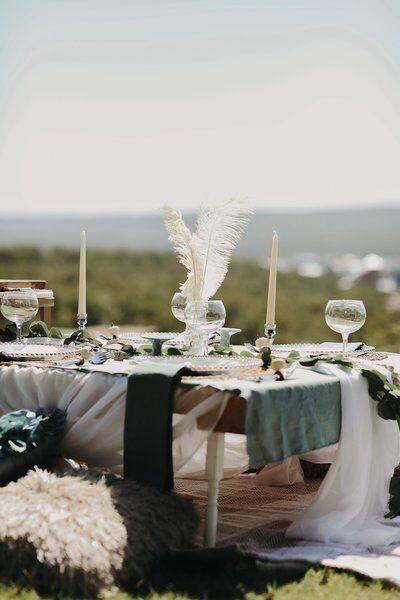 Southern Picnic Co. can be found and reached on Facebook and Instagram and by phone and email at 918-843-1530 and southernpicnic@gmail.com.