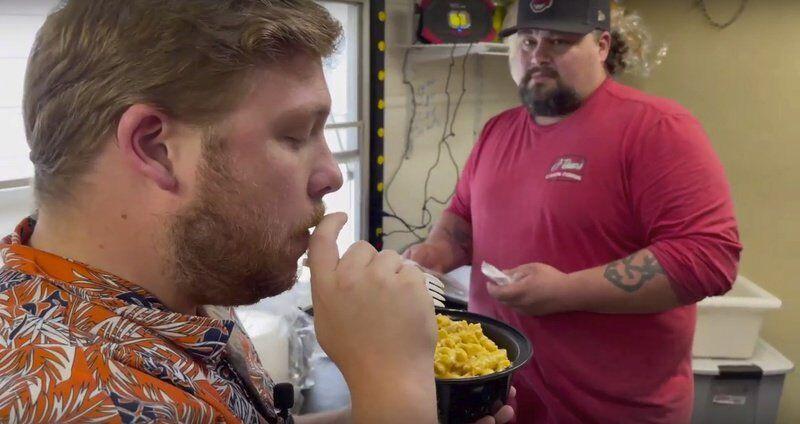 Justin Wimsett's business philosophy is simple and all about the customer.
The owner of J-Beaux's Cajun Fusion said the spin on his food trailer in McAlester is all about having fun and making people smile with his Cajun cuisine.
"It's all about making somebody want to smile from the belly," Wimsett said.
The McAlester resident said he got into the food business after years of push from friends and family.
Not long after he felt like "maybe I belong in this business."
The former longtime oilfield worker said he began J-Beaux's Cajun Fusion after years cooking for coworkers while on locations across the country.
"I cooked on location almost everyday," said Wimsett. "I made sure my guys ate well and they all told me I was in the wrong line of work."
When the oil and gas industry began to slow last year due to the COVID-19 pandemic, Wimsett said a family member asked him if it was time to chase his dream.
"So here I am," said Wimsett.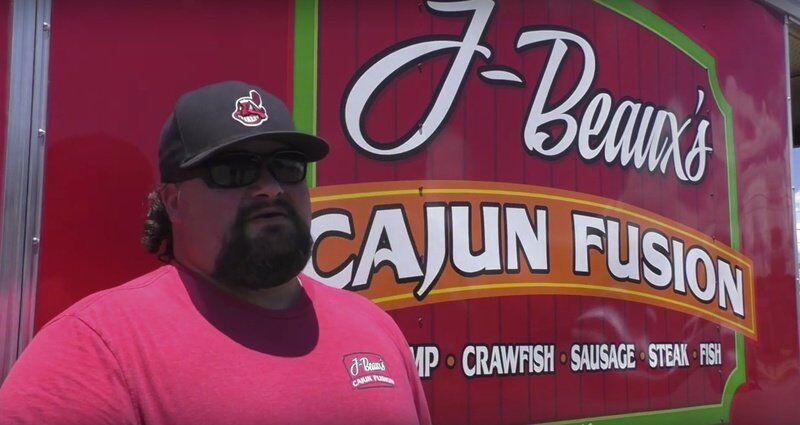 J-Beaux's Cajun Fusion and Wimsett were  featured in the McAlester News-Capital's first episode of "mmm…That's Tasty" — a video series that spotlights restaurants in southeast Oklahoma.
The videos can be found on the paper's website at www.mcalesternews.com and on the McAlester News-Capital's YouTube channel.
The "mmm…That's Tasty" podcast is also available on Apple Podcasts, Spotify, and Spreaker — and anyone can listen, subscribe, and follow for free.
Restaurants and other food and drink establishments can be nominated to be featured on "mmm…That's Tasty" by emailing editor@mcalesternews.com.
Wimsett  opened the food trailer last year and he was hired to provide on-site catering for an oil field company during the company's COVID restrictions. He later returned to McAlester and purchased a new food trailer.
"I know nothing about the restaurant industry," Wimsett said. "I've had a lot of hard learning curves."
So where did Wimsett learn how to cook his signature Cajun food?
"As a small child, I was actually fascinated with Cajun food," Wimsett said. "And I would use to make my cousins very angry at me on Saturday mornings, it was either cartoons or Justin Wilson, well, I would always beat them to the television and be watching Justin Wilson, and that's at a very young age, like six or seven."
Wimsett said he was also married to a Cajun woman and learned a lot from her grandmother, whose recipes he honors on his menu today.
"A lot of these recipes are a hundred years or older and I was entrusted to never give them to anybody and I will not," Wimsett said. "My son will be the only person that gets them."
Wimsett said the "J-Beaux" name comes from a nickname given to him by his uncle.
"He called me J-Bo and I was coming up with something to call my place and J-Bo came to mind and I just put the Cajun twist at the end of the Bo," Wimsett said.
Wimsett has daily specials and he does catering, inner parties, cook and drop-offs, concierge cooking, and other events.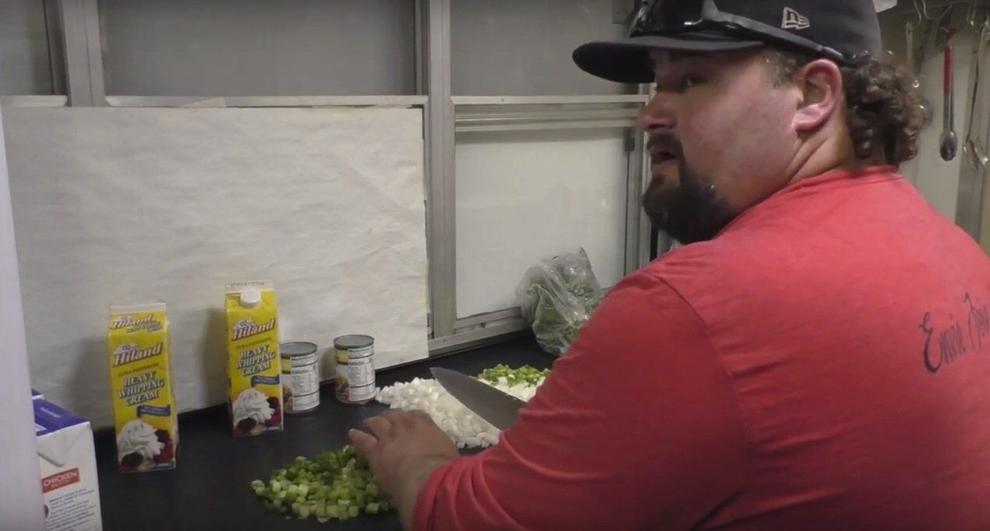 "I really have a crazy range on what I can and can't do," Wimsett said.
J-Beaux's is also known for its reservation only menu that are announced on the "J-Beaux's Cajun Fusion" Facebook page.
"Usually I'll announce on Facebook what I'll be serving and what the price will be and it'll be you call and reserve it only. You'll have from this time to this time to reserve it and if you don't call by that time, you missed the boat," Wimsett said.
He said the reason why he keeps the set time to make a reservation is so he does not overprepare.
"No matter what, it's going to be a large amount of food," said Wimsett. "You're going to be feeding two to three and maybe four people."
Wimsett said at the end of the day people liking and enjoying his food is what its all about to him.
"To me, people saying they like it, as long as they are being honest about it, that's worth more that the price of food, price of a meal, or making a buck," said Wimsett. "That's what it's really all about."
Contact Derrick James at djames@mcalesternews.com