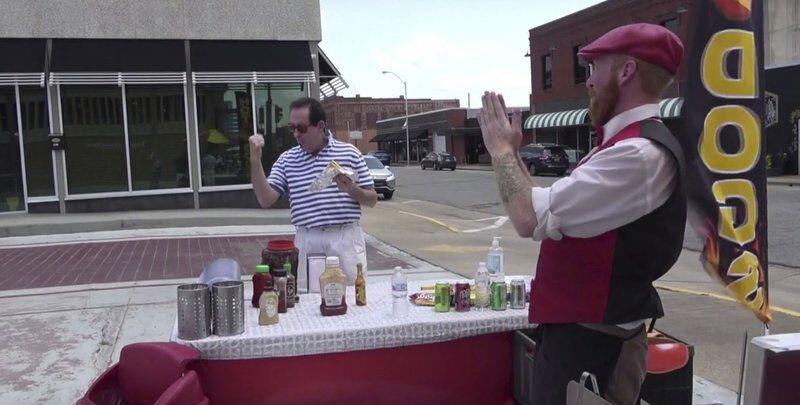 James Bish smiles and waves at passing vehicles while doing a jig in a hot dog suit on the corner of South Third Street and East Choctaw Avenue in downtown McAlester.
The owner of Wassup Dawgs hot dog stand said he does it not only as advertising, but to make it an experience for his customers.
"I just try to make people as happy as possible with it — not just with my food, but with my service," said Bish. "With me being a one-person show, I have the all-around. I try to make people smile and try to give them real good food at a real good price and I just love making people happy."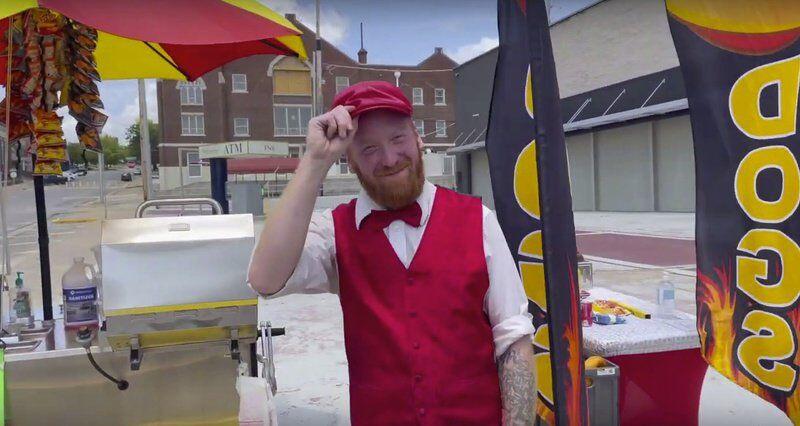 Bish prides himself in being able to serve a meal for $5, which includes either two regular size hot dogs or a quarter-pound hot dog with a drink and chips.
"I don't charge extra for the toppings because I know when I come to a place, I hate paying extra for toppings," Bish said.
He said he doesn't keep it a secret on how he prepares his hot dogs.
"I boil them in beef broth, a whole garlic clove, and liquid smoke," Bish said. "Hot dogs are not waterproof, so when you boil a hot dog in normal water, the flavor leeches out, so what you do is you jack up the flavor in the water and it adds in the flavor and infuses it.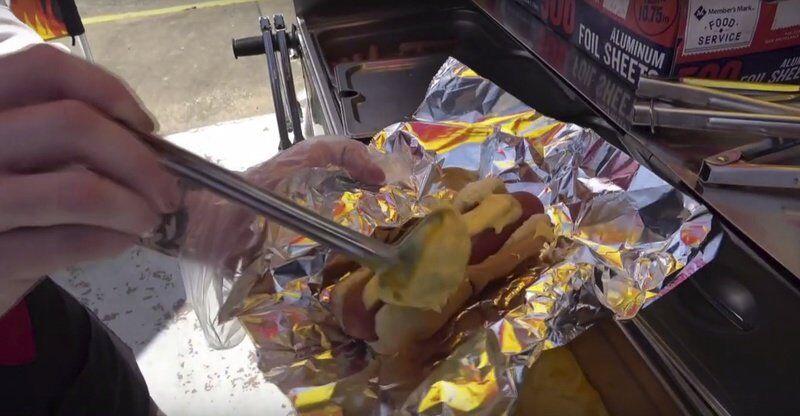 Wassup Dawgs and Bish were featured in the McAlester News-Capital's latest episode of "mmm…That's Tasty" — a video series that spotlights restaurants in southeast Oklahoma.
The videos can be found on the paper's website at www.mcalesternews.com and on the McAlester News-Capital's YouTube channel.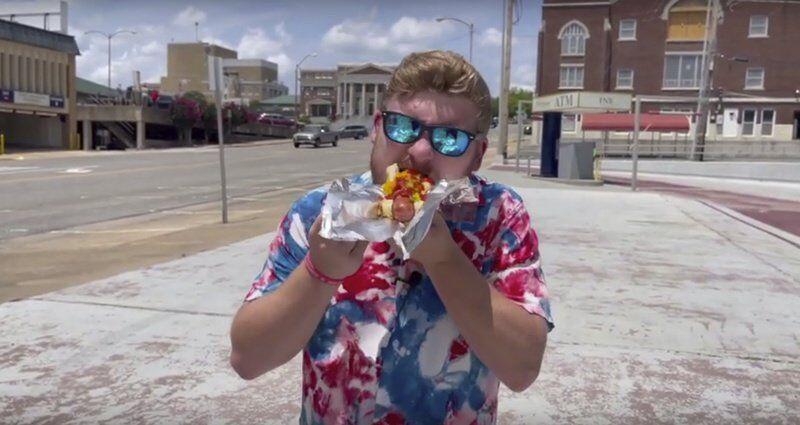 The "mmm…That's Tasty" podcast is also available on Apple Podcasts, Spotify, and Spreaker — and anyone can listen, subscribe, and follow for free.
Restaurants and other food and drink establishments can be nominated to be featured on "mmm…That's Tasty" by emailing editor@mcalesternews.com.
Bish said when he was a child, his mother would always bring him to McAlester and he would always wondered why there wasn't a hot dog restaurant.
"The only time that I ever seen a hot dog stand, a legitimate hot dog stand, has been in movies," Bish said. "And most people around here have been the same. It's always a novelty thing."
He said he started the stand after he was let go from his job of seven years.
"I had to figure out something to put food on the table for me and my kids," Bish said. "I'm a single dad to three girls."
But since opening in March, Bish has been relishing in success from setting up on street corners to events.
"People love it so much," Bish said. "I have quite the loyal following and I am thankful for them every single day."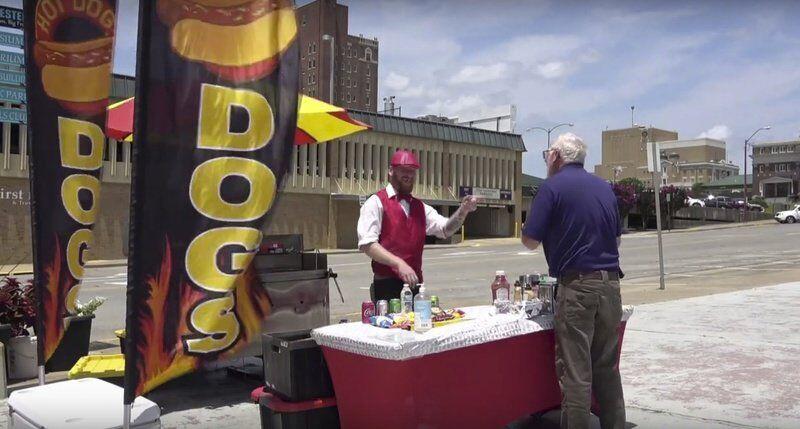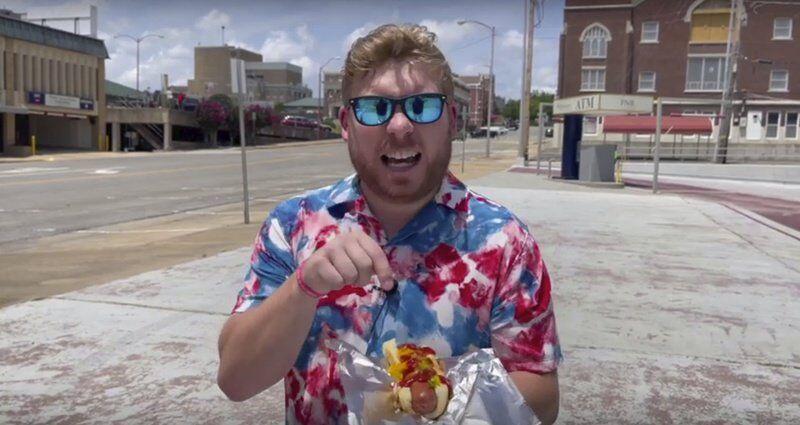 Bish said he tries to set up four times a week for lunch. 
"Saturdays I try to keep clear for events. If I don't have events, I'm running at bars," Bish said.
The stand is open in McAlester on the corner of South Third Street and East Choctaw Avenue on Wednesdays and Thursday from 11 a.m. to around 2 p.m. and in Wilburton on Tuesdays and Fridays at O'Reilly's from 11 a.m. to around 2 p.m.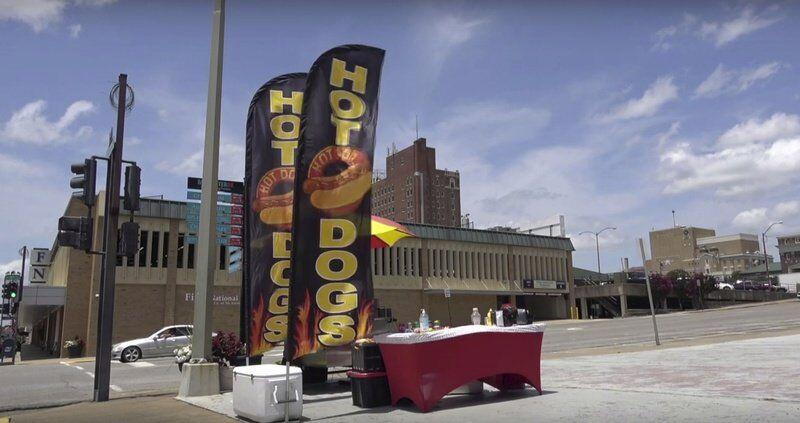 Follow Wassup Dawgs on Facebook for updates on schedule and location changes. Call 918-471-2144 for any questions or catering opportunities.
Contact Derrick James at djames@mcalesternews.com