A year's worth of work was loaded into a trailer and stolen away from Marvin Wagman's ranch.
Sixty head of cattle, worth $110,000 to $120,000, were stolen from Wagman's property late in 2014 in Arpelar. Disappeared, vanished, gone — and left behind were very few clues to make sense of it all. A broken lock and a downed fence were the only things to suggest anything peculiar happened. But, something did happen, and Wagman is left with no other option than to absorb the loss and move on.
"I worked all year for nothing, basically," Wagman said. "I will break even for the year, if that."
He called the sheriff's department, which called the state agriculture inspectors. A sheriff's deputy came to his property to examine the evidence followed by Terry Gregg, a special agent for the Department of Agriculture Food and Forestry.
"I showed them the property and they asked if they could inspect certain things," Wagman said. "I said, 'Look at anything you want.'"
The inspection happened; the case is still open but Wagman's cattle are still gone.
Not your average crime scene
Wagman's ranch is a timeless slice of midwestern Americana. Grassy fields and knolls, wooded patches, ponds, a solitary deer stand, and even a one-room rural school building last used decades ago, are all located on the property with a small creek snaking between it all. Cows lazily look up and stare at Wagman's truck as he drives through a field in his pickup truck. It's difficult to imagine the ranch as the location of such a high-value heist. In fact, little signifies anything wrong ever happened, other than the presence of a rifle resting at Wagman's side as he drives.
"I don't know who I'm going to encounter out here," Wagman said. "If I come across rustlers I'm not going to start shooting, but I sometimes have my grandson with me, and I don't want him to get hurt."
The ranch is large enough to lose an occasional cow in, and Wagman admits it has happened before. Every once in awhile one might die or escape and never be seen again. But that's rare, and never more than one or two. Never 60 head.
In late October he noticed the lock on a front entrance to the property had been tampered with. He was suspicious. Two weeks later Wagman sought out a couple of cows he intended to sell. One cow was located, but the other was missing. Wagman took inventory of his stock and realized it was — along with 59 others.
He noticed tire treads in places he didn't normally drive and after inspecting his fence he found a section that appeared to have been taken down and then put back up. It was clear someone had been on his property, but he had no way of knowing who or when. Based on where he noticed trampled grass from tires and the tampered fence he had a good idea of what happened, but nothing more. He believes the rustlers got two trailers onto his property and loaded about 30 cattle on each trailer. Wagman suggested they could have used panels to make a pen and drive the cattle in, but also admitted they likely could have been lured in simply with food. Once loaded, the rustlers simply drove off with their payday.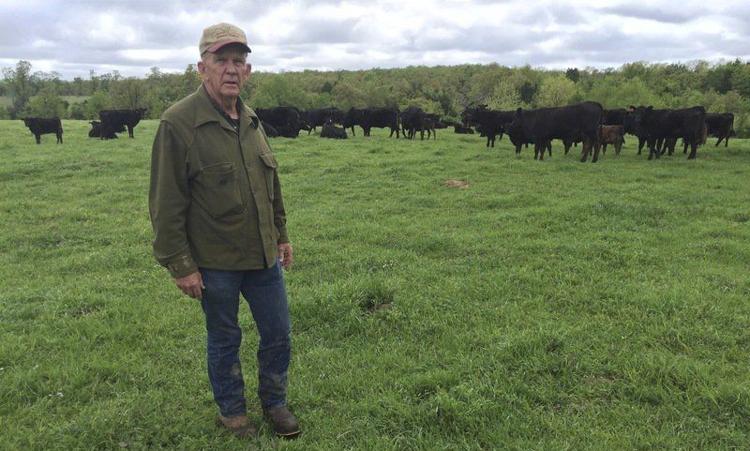 A statewide problem
Cattle theft is a problem across Oklahoma. Gregg, the agriculture agent, said 1,500 head of cattle are reported stolen every year to the state agriculture department.
"There's several ways they can report it," Gregg said. "They can call the sheriff's office and they in turn call our office. The sheriff's office has a map of which agent operates in their area."
Wagman called the sheriff's department, which then called Gregg. Gregg maintains the investigation is still ongoing, but Wagman has all but given up after more than eight months without seeing any of his cattle returned.
"It's always an open investigation unless they (inspectors) find the cattle or arrest a suspect and it goes to trial," Gregg said. "We may find evidence six months to a year down the road. We may make an arrest or conviction and they will confess to other thefts."
Gregg says roughly 40 percent of stolen cattle are returned — and most thefts are on a much smaller scale than Wagman's case.
"Most of the time the average number (of stolen cattle) would be right about 10," Gregg said. "That's usually about what you can get in a bumper-pulled trailer. Some of the higher ones reported were 60 head at one place (Wagman) and 55 at another."
Another Pittsburg County resident, Ronnie Allford, had nearly that number of cattle stolen from his property near Tannehill in November. Allford reported 51 head of calves missing to the Pittsburg County Sheriff's Office at an estimated total value of $90,000.
Compare Allford's $90,000 loss to that of a bank robbery. The average amount of loot taken in 2011 per bank robbery, burglary or larceny was less than $8,500, according to the most recent numbers available from FBI records. Wagman had more than 12 times that amount stolen from him in the form of cattle.
"It's just a problem and I don't know what to do about them," Allford said. "These things (stolen cattle) are traded around and shipped hundreds of miles."
Can the issue be fixed?
It's easy to speculate on the reasons for why cattle theft is so prevalent in Oklahoma. Cattle prices have hit record-high marks during the last year. Cattle outnumber people in the state nearly 2 to 1. Farms and ranches aren't built for security against theft. Rural areas can be hard to police due to seclusion. Only a handful of investigators are left scrambling trying to chase traces of these stolen cattle across the state.
"Right now there are only nine of us that cover the state," Gregg said. "I have seven counties in my area that I'm assigned to."
Wagman would like to see a couple of inspectors assigned exclusively to Pittsburg County. He believes Gregg is stretched too thin.
Arguably the most enabling issue for theft to occur is the lack of state laws requiring cattle branding. Gregg, Allford and Wagman all discussed the benefits to not only branding, but requiring stockyards and sale barns to track the brands.
"There's no state law on branding," Gregg said. "We recommend branding and registering it at the state, but when you take it (cattle) to sell, those brands are not recorded.
"Yes I think it would help," Gregg continued. "If it was recorded you could check and see what was being sold at the sale barn."
If someone is arrested for rustling, Wagman believes he or she receives too lenient of a sentence and are often back at it before too long.
"Guys get caught and it's a suspended sentence," Wagman said. "Why have the law if they aren't going to do anything about it? It's a frustrating deal. It's not a petty crime anymore when you're taking $100,000 at a time. It's sophisticated."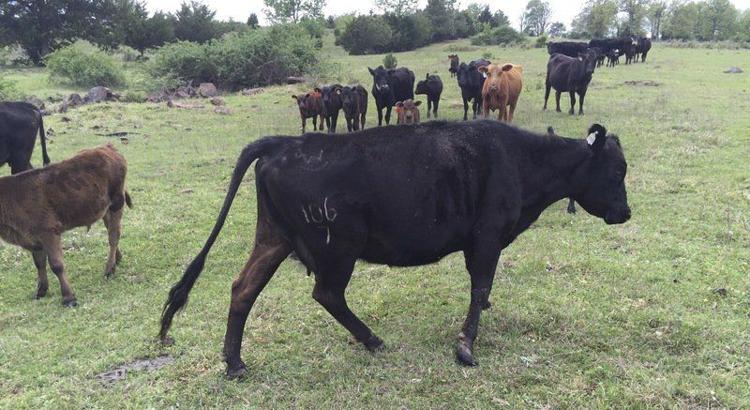 Moving on
Wagman continues to work his cattle as June draws to a close. He's been haying and branding calves — something he didn't use to do.
"We didn't normally brand calves, but we're going to be branding from now on," Wagman said. "I've got to watch my P's and Q's because it took a huge chunk out of my operating costs."
He's taken his experience as an opportunity to share what he knows with fellow ranchers, and says he doesn't want other ranchers to feel that someone didn't at least warn them.
"There's so much I've learned since November," Wagman said. "That's our living, that's our income."
Contact David Dishman at ddishman@mcalesternews.com