Bob Loftis Furniture Store suffered severe damage Tuesday from suspected thunderstorm wind gusts that resulted in several other damage reports in the McAlester area.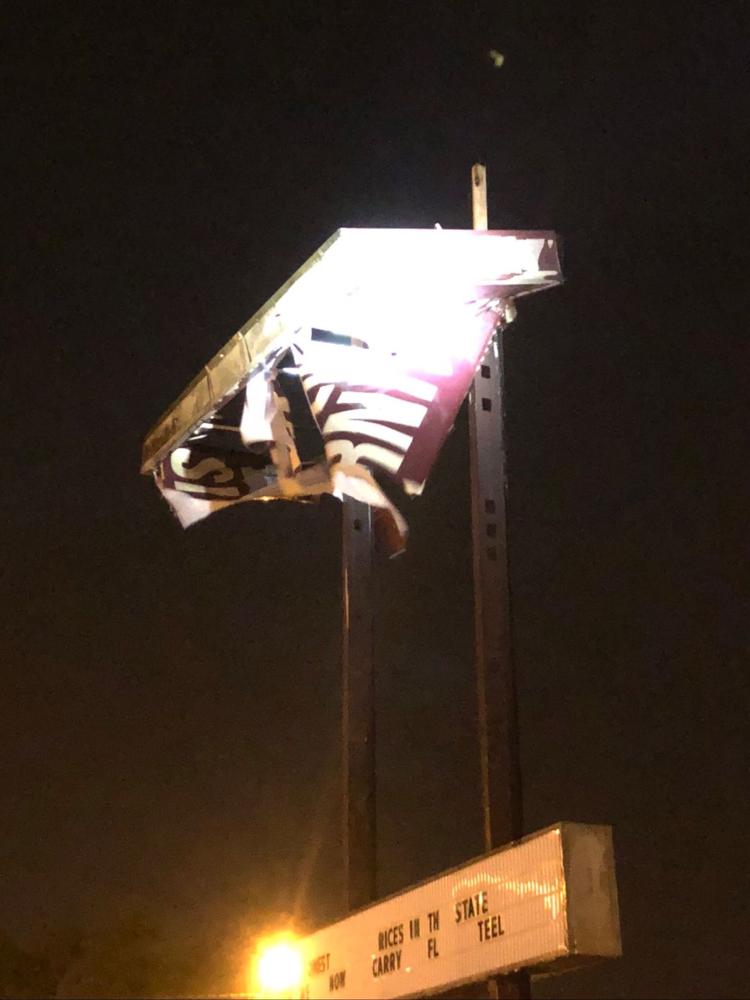 The heaviest damage was observed and reported along and south of East Carl Albert Parkway where the storefront of the furniture store was blown in and the roof blown off of the Parent's Club building on South Main Street.
Numerous power lines and a few broken poles were observed and reported — causing 1117 Public Service Company of Oklahoma customers in the McAlester and Krebs area to be out of power.
An outage map prepared by the Kiamichi Electric Cooperative shows a total of 414 customers with a majority of the outages near Tannehill Road and the Indian Nations Turnpike area and north of Canadian.
At 8:14 p.m., the National Weather Service in Tulsa issued a severe thunderstorm warning for parts of central Pittsburg County for 60 mph winds and quarter sized hail.
Submit damage photos to editor@mcalesternews.com
This is a developing story and will be updated when more information is available.