Men accused of killing a Pittsburg County man agree on some details, but disagree on who did what, according to court documents.
Jimmy Holmes Nace, 46, of Haileyville, and Matthew J. Vermillion, 40, of Krebs, were charged Thursday with murder in the first degree — deliberate intent, according to documents filed by the District 18 District Attorney's Office.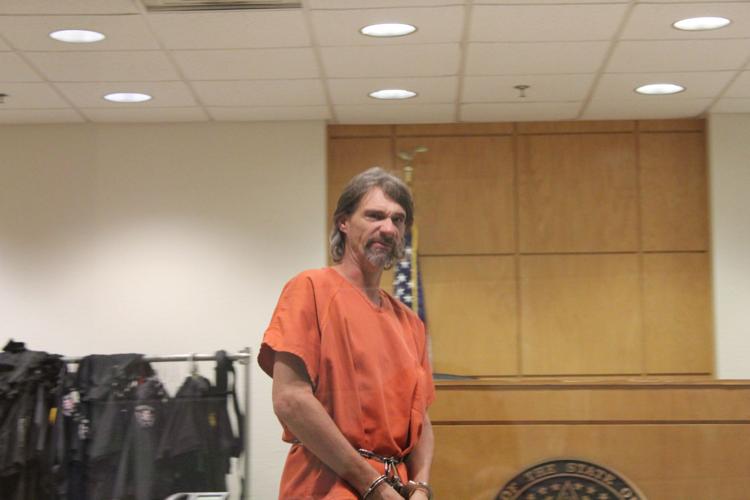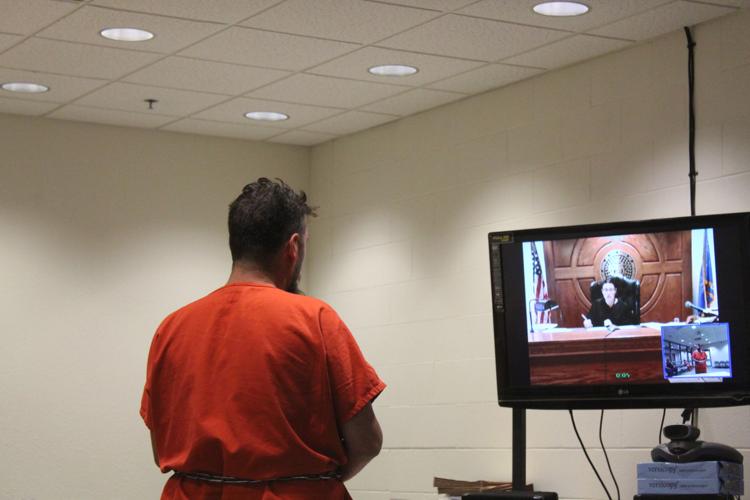 Both men are charged in the death of 49-year-old Haileyville resident Bobby Joe Dalpoas Jr. — whose body was found at Bache Red Oak Cemetery by a visitor on July 4, partially burned and badly beaten, according to Pittsburg County Sheriff Chris Morris. Nace and Vermillion were each being held on $1-million bonds at the Pittsburg County Jail.
A third individual, identified by the U.S. Army as Pfc. Tyler Morgan, 21, of Haileyville, was taken into custody Tuesday at Joint Base Lewis-McChord near Tacoma, Washington, by the U.S. Army Criminal Investigations Command as part of a joint investigation with the Pittsburg County Sheriff's Office into Dalpoas' death.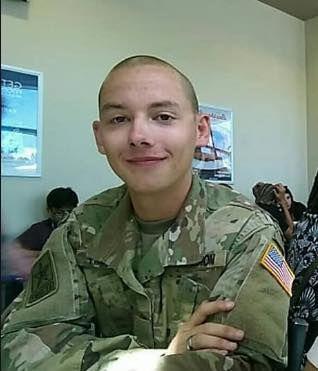 Morgan will be prosecuted by the U.S. Army, according to the DA's Office.
A probable cause affidavit prepared by Pittsburg County Sheriff Deputy Det. Randy Hass states Morgan told investigators with the U.S. Army Criminal Investigation Command that a fight occurred between Nace and Dalpaos at a Haileyville residence on the night of July 3 and that Dalpoas went down after being punched.
Morgan told investigators that the three men thought Dalpoas was dead because "there was no real sign" of him breathing, the affidavit states.
The report states the three men carried Dalpoas out of the residence and placed him in the back of Vermillion's truck before driving to the Bache Red Oak Cemetery and unloading him.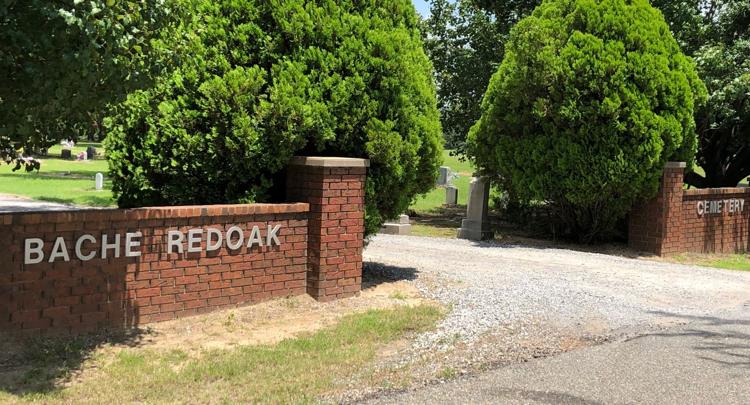 Morgan told U.S. Army investigators that he and Nace grabbed a concrete bench and dropped it on Dalpoas' head twice before Nace "did a squat and picked the bench up by himself" and dropping it on the man's head a third time, according to allegations in the report.
Morgan said that Nace then poured lighter fluid on the man's body and set him on fire to "destroy evidence," the affidavit states.
After the three men's arrest, Vermillion maintained his story from previous interviews with investigators that he had nothing to do with the murder and asked for a lawyer, the affidavit continues.
Nace told investigators that Vermillion hit Dalpoas "really hard" and threatened to hit Nace and Morgan if the two men wouldn't help him load the man's body into the truck, the affidavit alleges.
Hass wrote in his report that Nace said after they unloaded Dalpoas at the cemetery, Nace helped Morgan grab the cement bench, but that it was Morgan and Vermillion that dropped the bench on the man's head beforehe was forced by Vermillion to put lighter fluid on Dalpoas and that Vermillion set Dalpoas on fire.
When investigators spoke with the three men in July, Morgan and Vermillion said they went to Dalpoas' residence the night of July 3 but nobody was home and they assumed that Dalpoas had left before they had a couple of shots of alcohol and left, while Nace told investigators that he stayed in the truck at the time, the report states.
Oklahoma Department of Corrections records show Nace was classified as an absconder for failing to report to probation and parole services after his February release from the Jess Dunn Correctional Center in Taft.
Nace was serving a two-year sentence after pleading guilty in Tulsa County District Court to escaping from DOC or alternative incarceration and was sentenced to one year in the custody of ODOC with credit for time served and the second being suspended under the supervision of probation and parole.
Records show Nace was serving a three-year prison sentence out of Tulsa County at the time of his escape for uttering a forged instrument.
ODOC's records show Vermillion was released from the custody of ODOC's probation and parole in 2014 after completing a five-year suspended sentence for endeavoring to manufacture methamphetamine, with no new Oklahoma charges after his release.
Morgan had no criminal record.
Contact Derrick James at djames@mcalesternews.com