Rebecca Cryer swearing in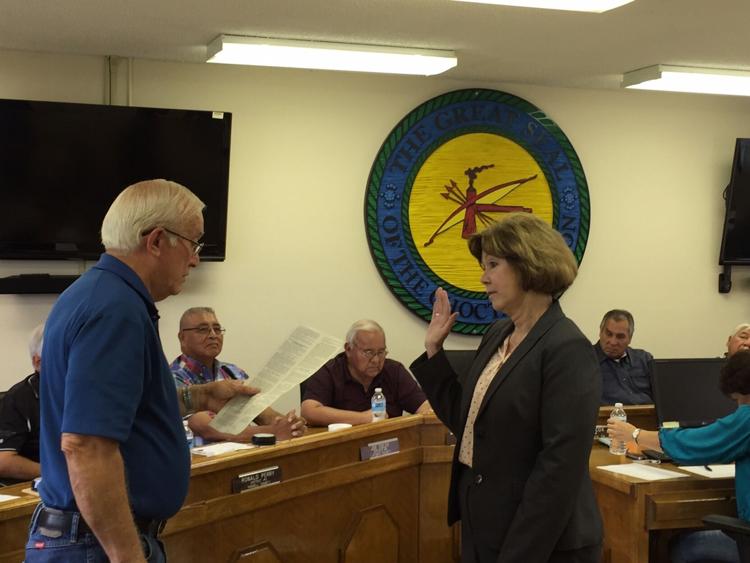 Tags
As featured on
NORMAN — Rebecca Cryer had five grandchildren of her own.
James Floyd "Jinky" Harris, Jr., 78 of Stuart, died Thursday in McAlester. The family will greet visitors and relatives 6:00 p.m. to 8:00 p.m. Monday at Bishop Funeral Service. A funeral service will be held 2:00 p.m. Tuesday at Bishop Chapel of Memories officiated by Rev. Dan McDonald and R…
Eugene "Cap" Grantham, 93, of McAlester, passed away on Nov. 15 at his home. A memorial service will be held for Cap on Monday, Nov. 30, at 11:00 a.m. at Brumley-Mills Funeral Home Chapel.
Lavonia Hance, 72, of McAlester, passed away on Monday, November 23, 2020 at McAlester Regional Health Center. Family will receive friends on Friday from 5:00 to 7:00 p.m. at Brumley-Mills Funeral Home in McAlester. Graveside services will be 2:00 p.m. Saturday, November 28, 2020 at Indianol…