Masks in Oklahoma
Kyle Phillips / The Transcript)

Updated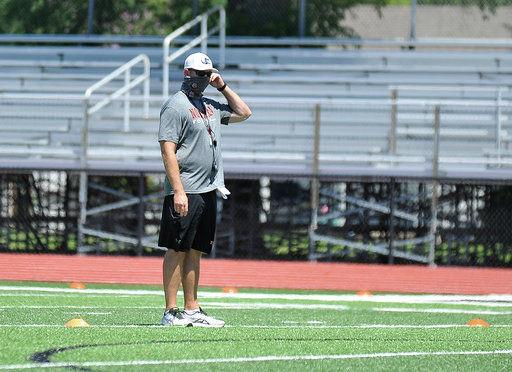 As featured on
OKLAHOMA CITY — Oklahomans hoping to see the University of Oklahoma and Oklahoma State University football teams hit the gridiron this fall should start wearing face masks, the governor said this week.
Wanda Catherine Sensibaugh, 92, lifelong resident of Pittsburg County, passed away on Saturday, August 1, 2020 at Beare Manor Nursing Center in Hartshorne. Family will receive friends on Tuesday from 6:00 to 8:00 p.m. at Brumley-Mills Funeral Home in Hartshorne. Services will be at 10:00 a.m…
Isaia Joseph Lalli, 84, of Richville, died Monday, Aug. 3, 2020 at his home. Funeral arrangements are pending with Brumley-Mills Funeral Home of McAlester.